Exhibits
As part of the offerings of an archive like the Nabb Center, exhibits give visitors a chance to view some of the holdings in relation to a topic or event. Over the years, the Nabb Center has curated a number of exhibits focusing on a variety of topics including geographic maps of Delmarva, the history of the City of Salisbury, and the affects of World War I and II on the Delmarva Peninsula.
Nabb Exhibits:
Unmentionables: The Indiscreet Stories of Artifacts
Unmentionable explores some of the unusual, scandalous, disturbing, awful, discriminatory, uncomfortable, and surprising artifacts in the Nabb Research Center's collection, Unmentionable: The Indiscreet Stories of Artifacts.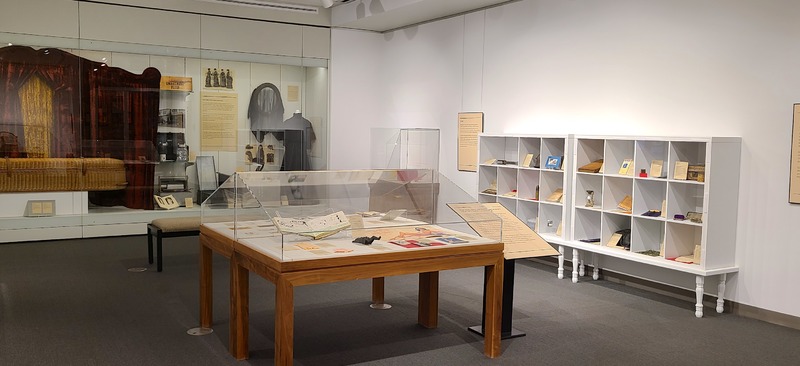 Friends & Rivals: Baseball on Delmarva
An online exhibit being offered by the Center details America's favorite pastime on the Eastern Shore and the importance of baseball for the local communities, Baseball on Delmarva.
Interview with current director Creston Long on Delmarva Today
February 19, 2020
Main Street Salibury Exhibit, 2011
The Main Street Eastern Shore exhibit gave visitors a unique glimpse of a turn-of-the-century business district in the Lower Delmarva Peninsula.
Images from Main Street Salisbury Exhibit (2011)

Posters and Booklets from past exhibits